DISCOVER HOW TO START COLLEGE WITH CONFIDENCE,
TAKE TOTAL CONTROL OF YOUR LIFE, AND SAFELY ENJOY THE COLLEGE EXPERIENCE.
What gives you confidence?  Having the information you need, when you need it.
 Too many girls start college without having answers to all their questions.
In fact, you may not even know what questions you should be asking but that's okay, because  we've got you covered!
Even if you're the brightest of girls, you can still encounter set-backs. That can make the difference between being able to manage college life, and wanting to run back home during  or after a bumpy college experience.
This course will help make your transition to college smooth and painless.
That way you'll get to enjoy the college experience you deserve.
Together, we'll make your college years some of the best years you'll ever have.
The  Girls Guide to College online course will give you the answers you're looking for...
Discover what life will really be like at college.
Learn how to cope with being away from home, family and friends
Find the secret to avoid eating ramen noodles through your first year and avoid The Freshmen 15.
And, above all, uncover all the rules of college social life that aren't mentioned in the handbooks.
You will be learning important lessons about life that aren't normally taught in school.
You can find the answers to your questions the hard way, through trial and error on campus.
You can be clever, and learn from someone who can provide you with valuable insight.
HOW GREAT WOULD IT FEEL TO START COLLEGE, FULL OF CONFIDENCE, KNOWING THAT YOU ARE PREPARED FOR EVERYTHING THAT COLLEGE LIFE BRINGS?
No sweaty palms, no nerves. Just a big smile and excitement in your heart because you know you have the tools to take on everything that comes your way!
How good would it be to know that you can capably control your own future and not only graduate with your degree but gain life skills that will last a life time?
Then check this out!!
THIS PRACTICAL AND ENJOYABLE COURSE COVERS EVERYTHING YOU NEED TO KNOW ABOUT PREPARING FOR COLLEGE IN A WAY YOU'VE NEVER HEARD BEFORE.
However, it's more than just an online course. It gives you access to a mentor who can answer your specific questions and support you in the way you personally need it.
With a little help from Yadi, (okay maybe a lot) you can learn how to intelligently plan, prepare and take action to set yourself up for the level of success you desire.
PREPARATION IS KEY
Going to college is not as simple paying for tuition and showing up to class.
THIS COURSE WILL
Develop your organization skills to improve all aspects of your life
Make you feel confident and prepared to go to college, so you can settle in right away
Help you develop a strategy to set goals and actually start taking action towards accomplishing them
Put you on the road to financial independence, so you can manage your money to cover all of your expenses
Take a peek inside this fantastic course...
In this course you will learn to apply the strategies put together for you by taking immediate action steps to incorporate them and start making changes in your life.
You will receive easy to follow instructions to help you get through the course with ease. This will be a fun and engaging process that leaves you with a clear idea of how to take on college, feeling like a professional freshman.
THE COURSE IS AVAILABLE BEFORE THE START OF EACH SEMESTER
YOU SHOULD ENROLL IN THE COURSE BEFORE YOUR FIRST SEMESTER IN COLLEGE
IT'S A WEEK LONG INCLUDING SOME PREPARATION THE WEEK PRIOR
YOU'LL HAVE ACCESS TO THE COURSE AND YOUR MENTOR FOR
1 FULL YEAR SO YOU CAN GO AT YOUR OWN PACE , LOOK BACK OR ASK FOR HELP ANYTIME YOU NEED TO!!!
THE NEXT COURSE REGISTRATION IS AVAILABLE FOR PURCHASE NOW FOR FALL 2020
YOU CAN COMPLETE THE COURSE ON YOUR OWN OR FOLLOW ALONG WITH ME AS YOUR GUIDE
THE NEXT COURSE BEGINS
DECEMBER 2020
(THIS IS FOR STUDENTS WHO ARE GOING TO COLLEGE IN SPRING 2021)
ABOUT THE MODULES
Each module is designed to only take about 15 minutes-30 minutes of your time and you have the flexibility to choose how much time you'd like to take to implement what you learn.
Prep for the Course
Taking some time to prep for the course will be vital to your success in the course. During this time you will receive a customized guide that will help you to take an in-depth look at your life now, visualize where you want to be and guide you in creating a process that best fits your needs to help you get to where you want to be. Along with some other great exercises. 
MODULE 1 – SETTING GOALS

Setting goals and accomplishing them. It's easier said than done, but we give you a unique approach, teaching you how to develop this skill. 

MODULE 2 – ORGANIZATION

Putting efficient systems in place is an essential key to success. We provide you with a guide to organizing every aspect and space in your life. This is where you can take control into your own hands.

MODULE 3 – HEALTH

Establishing healthy habits is essential and non-negotiable. They provide long lasting benefits, not just while you're in college but throughout your entire life. You will learn how to implement a well-rounded approach to improve and maintain a healthy mind and body.

MODULE 4 – CREATING YOUR CIRCLE

Developing and maintaining a positive support system is imperative to your success.  We give you advice to strengthen the positive relationships you have and techniques that help you build a positive support system.
MODULE 5 – SAFETY

Learning how to take a preventative approach to safety on and off-campus is crucial.  We give you tips on being aware of your surroundings, trusting your instincts, not putting yourself in bad situations and much more.

MODULE 6 – FINANCES

Becoming financially independent is empowering and provides countless, life-long benefits. You will be provided with strategies to help you budget and plan for the future no matter how limited your budget is.

MODULE 7 – ACADEMICS

Just as you would learn and practice to perform well at any skill, learning and practicing effective academic skills will help you perform better academically. We will help you customize your own strategies to enhance your learning in the classroom and during your study time.
A special STYLE section will help you find your signature style and incorporate it into your daily life. It will be like bringing your Style Pinterest Board to life!
There will be a Meal Planning section with simple snack recipes, how to create a meal planning guide that works for you and tips on how to avoid the dreaded Freshman 15!
A comprehensive Communication guide will be available to help you learn how to work well with others using a unique teambuilding approach.
A wonderful Lesson on Laundry! Haha! As silly as this sounds you know you need it! Unless you've been doing your laundry for a long time, you must follow this step-by-step guide to keep you from turning your whites pink! Unless that's what you want.
You will also receive some detailed checklists to help you build Emergency Kits for your car, dorm/apt, first aid, girl thing kit (aka period kit), workout kit, and a "What to Pack for College" list!
WHO'S THE BRAINS BEHIND THE COURSE?
LEARN MORE ABOUT YOUR MENTOR
Hi! I'm Yadi Filipiak Founder of Girls Mentoring Girls, Inc. I'm so passionate about helping girls like you get prepared for college, that I created an entire organization to do it!  I've recently launched www.girlsmentoringgirls.org so I can share this much needed advice with you.
I've always known I wanted to be a teacher and I have taught for many years but I really wanted to teach more than just the lessons in a book. I felt the urge to teach things that had a much bigger impact. 
I feel that everything I've been through and everything I've learned so far in my life, has prepared me to be here with you at this moment. It has prepared me to positively impact your life at one of its most defining phases.
I've spent the last 15 years of my life working with students in schools and non-profit organizations and I was inspired to create this organization and this course not only by the students around me but by my own personal struggles, unique to us girls.
I have a Bachelor of Science Degree in Health Promotion and Health Education from the University of Texas at El Paso and am a Certified Health Education Specialist. A certificate I earned through the National Commission for Health Education Credentialing, Inc.  I've also held certifications in Adventure Education which is based on experiential education and mostly done outdoors. It is usually taught in an outdoor setting and often involves a ropes course, including zip lining, rock climbing, and a variety of other outdoor activities that help personal development and team building.
But better than that, I've been helping girls, like you, that are going to college for the last 3 years. The experience has been extremely impactful for all of us. 
I want to impact your life too.
You will have direct access to me and you will have the chance to ask me any questions you want. In return I will be providing you with all of the support and encouragement for you to succeed in the course and be well prepared for college life.
Together we are going to accomplish great things!
Girls Mentoring Girls has been amazing throughout my freshman year in college. As an incoming freshman in college I had no idea what to expect and no matter how prepared I thought I was to live on my own, things didn't work the way I expected them to. My first semester was a little hectic since I didn't know how to make or keep a budget, keep myself organized with all my school work or how to keep myself motivated when I felt like everything was falling apart. It's safe to say that thanks to GMG I've learn how to do all those things and even more. Now I'm finally prepared to experience college the way I should…stress free! I recommend this program 100% to girls who are about to go to college or are already in it because it truly helps make college life easier and less stressful.

Leodalin C.

Texas A&M University
I can personally say that Yadi's mentorship and coming together frequently with girls like myself through GMG has grown me into the outgoing leader that I am today. Specifically, GMG has helped me to achieve success in the demanding life of a high school senior by guiding me in leading the American Red Cross Club at my school as president and helping me to keep my grades up while participating in several extracurricular activities. GMG also helped me through the exhausting college application process; by effectively utilizing the resources and organization charts that were provided to me by my mentor, Yadi, I was able organize to-do lists for each college that I applied to and finish applying to each school by its according deadline. In using this process, I can proudly say that I have a great future at Emory University.
Also, during one of the GMG meetings Yadi taught us the importance of committing random acts of kindness for the sake of benefitting society and suggested we write thank you cards to our school janitors to show our appreciation of them. I was inspired by this idea so I brought it to the Red Cross Club and consequently, over forty thank you cards were made for our janitors in just thirty minutes.
GMG has taught me to always have a positive outlook on life. I remember in another one of our GMG meetings when Yadi taught us that the things people regret most in life are the things they never got to do. From this, I learned to take advantage of, or at least consider great opportunities that come my way in college because these opportunities could open new doors that could change my life for the better. In being a part of GMG, I know that there is always someone who I can turn to when I am in need of advice, and this advice I will apply to my college life and forever after.

AshleyAnne J.

Emory University
Yes, Please Sign Me Up Now!
Terms and Conditions

By proceeding with payment you understand and accept these Terms and Conditions.
Some simple preparation is all you need to do to ensure your success.
You will receive some information during prep week. Don't worry it's not the type of assignment you do in a regular classroom. You will be receiving simple instructions for a series of action steps to help you be prepared for this wonderful course. Other things you will need are a positive attitude and an optimistic perspective!
The only materials you need are readily available.
You will need access to the Internet to login to our membership site. A printer is optional if you would like to print the fun PDF's that go along with each module. You will need Adobe Acrobat Reader to view the PDF's. It is free and you will receive a link to download it during prep week.
This course won't suck up your time – so yes, you will still have time for your social life.
You have a few options. There is a timeline designated for the course where you can follow along with us, or you can choose to take it on your own at your own pace. Either way we will be around to answer any questions you might have at any time. Specific office hours will be announced during prep week.
You will meet other students just like you, so you can compare notes.
Yes! Once you sign up you will receive instructions on how to join our members-only Facebook group.
Help is always available if you need it.
Everyone who signs up for the course will receive a 20 minute one-on-one mentoring session (over the phone, Skype or e-mail) that can be scheduled at any time after the course begins.
There will be office hours scheduled  to answer any questions you have about the modules.
Have full access to the membership site and members-only Facebook group.
You will have access to the membership site for one year. This way you can refer back to any information you might need during your freshmen year. You can remain a member of the Facebook group as long as you want to or throughout the existence of the group.
Yes, Please Sign Me Up Now!
Terms and Conditions

By proceeding with payment you understand and accept these Terms and Conditions.
Don't be part of the 35% college dropout rate or show up to college with doubts and intimidation.
Earn the degree you want and set yourself up for a fantastic future with a good plan in place!
In the unlikely event that you are unsatisfied with the course, you have 90 days from the course commencement date to let me know in writing.
All I ask is that tell me your reasons, send in a copy of your completed worksheets, detail which techniques you have tried out and the reason you would like a refund.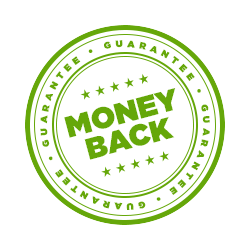 THERE'S STILL TIME TO PURCHASE THE COURSE IF YOU'RE ENTERING COLLEGE THIS SUMMER OR FALL! YOU'LL GET ACCESS TO THE MEMBERSHIP SITE FOR ONE FULL YEAR!

IF YOU'RE ENTERING COLLEGE IN THE SUMMER OF 2017  JOIN THE SPRING 2017 COURSE

IF YOU'RE ENTERING COLLEGE IN THE FALL OF 2017 JOIN THE SUMMER 2017 COURSE

SEE YOU THEN!


Yes, Please Sign Me Up Now!
Terms and Conditions

By proceeding with payment you understand and accept these Terms and Conditions.